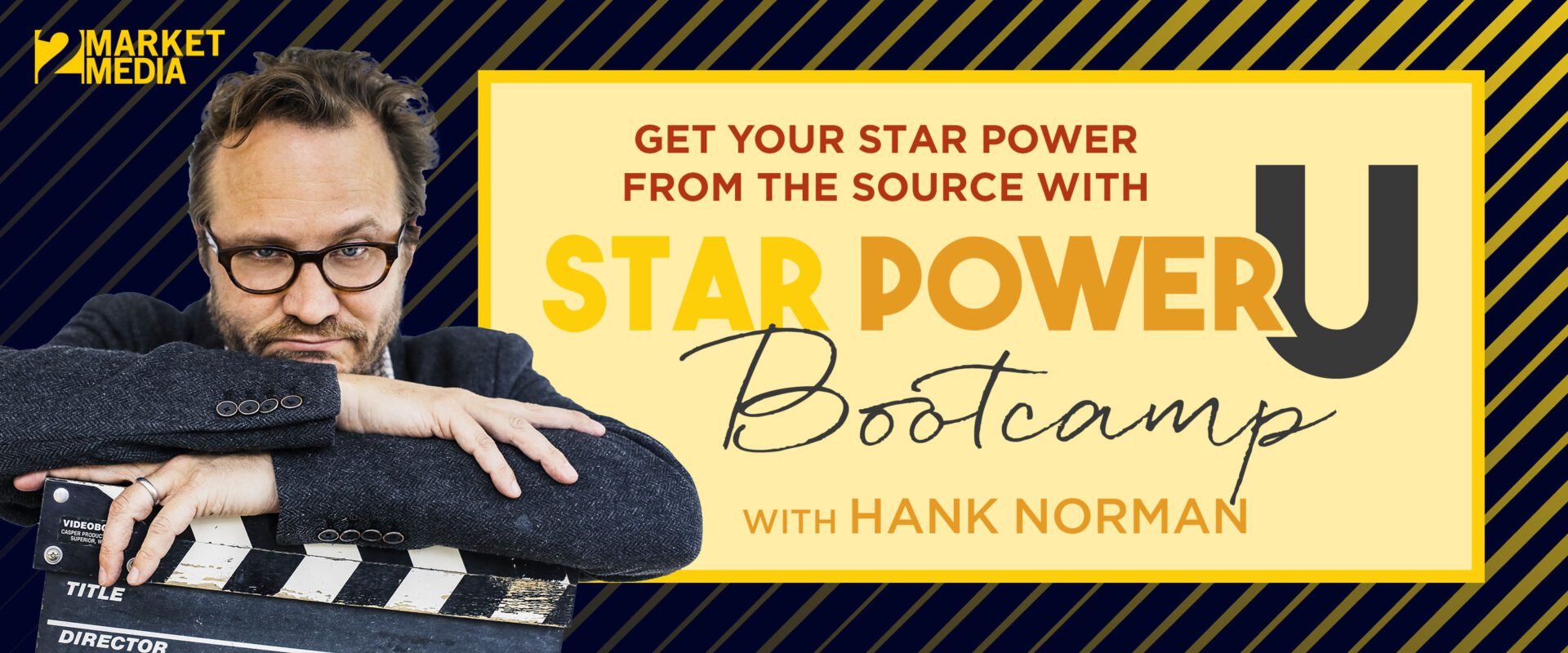 STAR POWER U: 4-WEEK BOOTCAMP gets you private access to media mogul Hank Norman, an entertainment industry vet who has crafted the personal brands of Grant Cardone, Mel Robbins, Jeanine Pirro and more. Get his signature media mastery strategy from the source and watch as your audience increases and your business starts to dominate online.
STAR POWER U: 4-WEEK BOOTCAMP is the ONLY comprehensive Star Power experience that coaches you through the process of fame step by step, from building your brand to pitching yourself to mainstream and digital networks for coverage.
(4) Online Video Courses

- "Grow Your Brand", "Monetize Your Expertise", "15 Seconds to Fame" and "How to Pitch a TV Segment"

(1) 45-minute private coaching session with Hank

. Ask direct questions, get feedback on how you're progressing, hear the real deal from someone who's worked with top media personalities.

(4) Weekly group coaching sessions

. This is your Star Power U classroom. Be part of a community of entrepreneurs and future media stars. Listen. Learn from each other.

All group sessions will be live and we will provide schedule upon enrollment. Recordings of every class will also be available on-demand.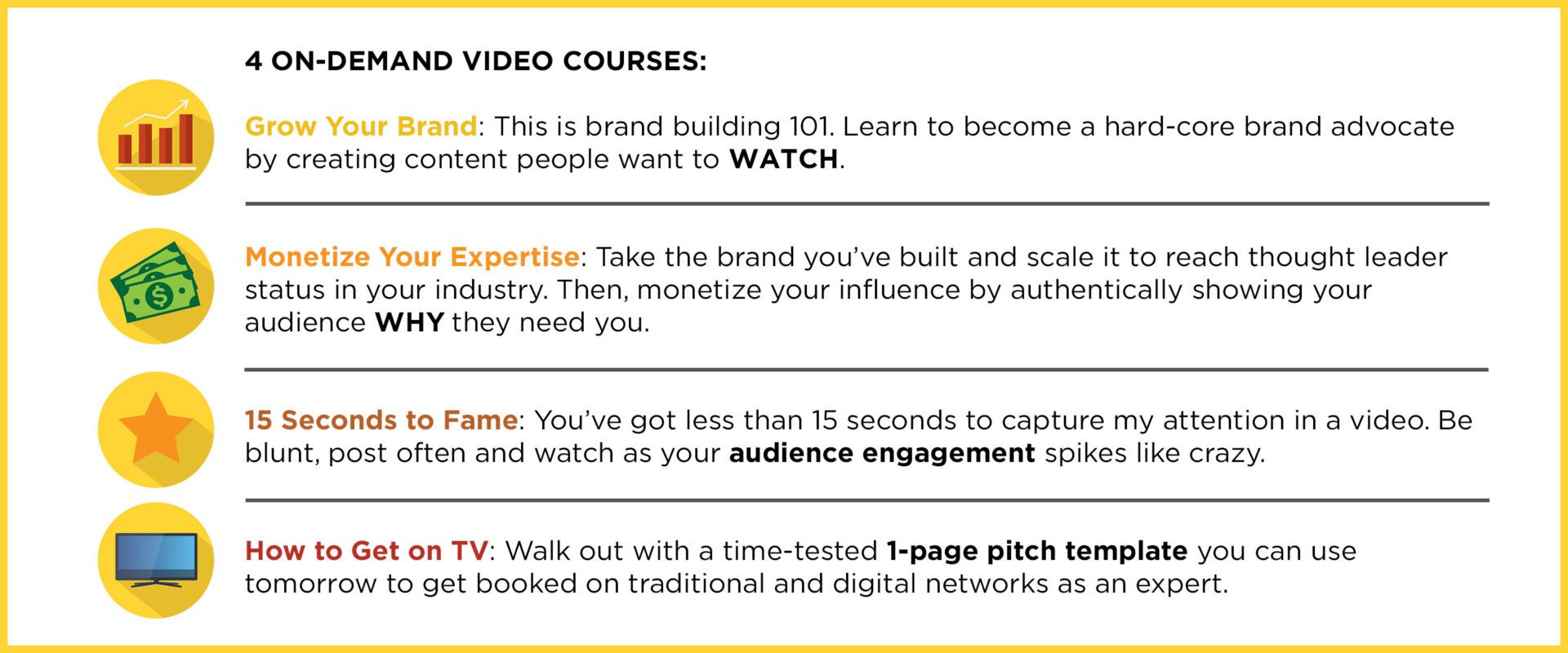 In 4 Weeks, when you graduate from STAR POWER U BOOTCAMP, you will be able to:
Generate momentum around any product, service, event or issue you want
Speak into the camera like you're having a conversation with one person. No nerves, just honest, direct connection
Get paid for your opinions and expertise
Book appearances on big, mainstream media outlets like ABC, NBC, FOX and Bloomberg
Make more money in your sleep than you've made in your entire life
If you enroll right now, you get all this for an investment of
$1,995
. That's an unbelievable deal. Hank regularly charges private clients upwards of $20k for this kind of 1-on-1 coaching.
It's time to make your move.
Fame means: Your voice makes a difference. Your business makes money.
And you get to live the life you want.
You have a choice. Wait for someone to lift you up. Or learn how to build your own stage.
ENROLLMENT IS NOW OPEN FOR STAR POWER U BOOTCAMP!